My success and company history.
In chess, you have to bring all the pieces into the game. It is about development. In writing, you have to develop the story.
- GZA Genius -
About the guy behind the Genius
Hi, I'm Paul, the guy behind Genius Board Game Tables. Today, I'm thrilled to take you on a small journey through my life and my business here in Sweden, where I transform wood into custom board game tables that elevate your gaming to epic proportions.
My Journey: Where It All Began
In 2016, I started with my woodworking adventure. It all began with my very first woodworking project – a big board game table made out of oak. I was inspired to make my own after seeing the pioneers at GeekChiq and of course I'm a great fan of boardgaming.
So I poured my heart and soul into it, dedicating half a year to design and build this fantastic table. The feeling of turning raw wood into functional "art", became an addiction.
The Learning Journey
I was working for my father at the time. He had a rental company and also made a lot of stuff himself. I was struggling with what I wanted to do but I knew working in the rental business wasn't me. But they had one thing I really loved and that was the little workshop – that's where I spent most of my hours. Thankfully, my father also had some tools and a lot of woodworking knowledge to share with me. So this was setting the stage for my journey. The first board game table I made, I named "Magnus," inspired by the books of Raymond Feist.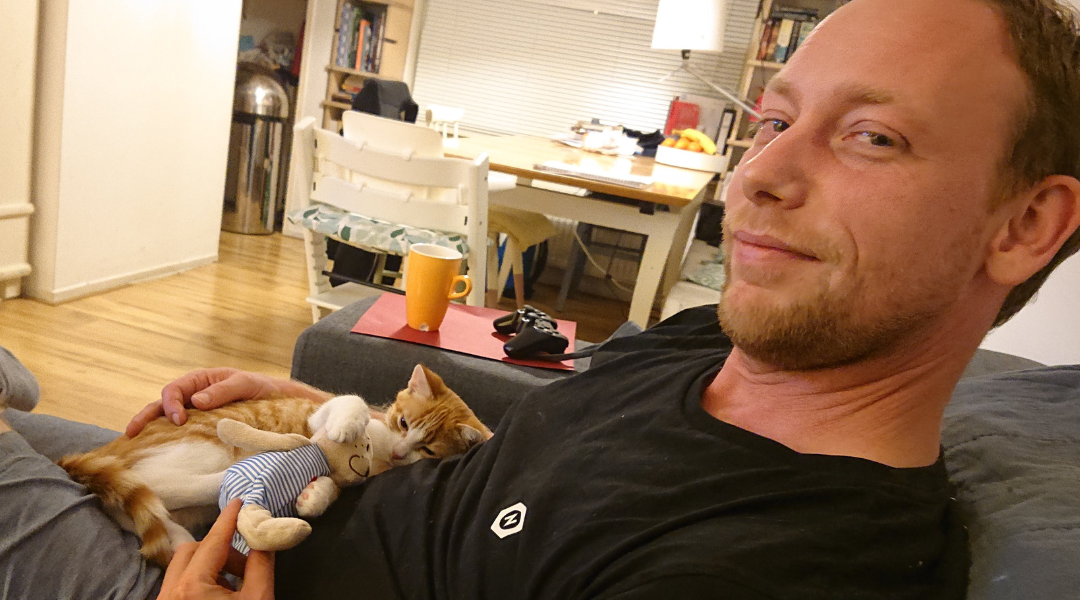 From there, my woodworking adventure took off like a whirlwind…. not exactly, but I had great fun in it and I experimented with a lot of techniques and furniture. I ventured into crafting game tables, regular tables, closets, windows, an arcade machine, and even an F1 race simulator. That's right, I love a challenge!
Fast forward to 2020, the infamous year of the pandemic. My wife, daughter, and I embarked on a new adventure, moving to Sweden. While my daughter and I explored Malmo's playgrounds, my wife started her dream job. That's when I rented a workshop in Limhamn, and with the help of three skilled carpenters, my woodworking skills took a quantum leap….. Well not really, but I learned a lot!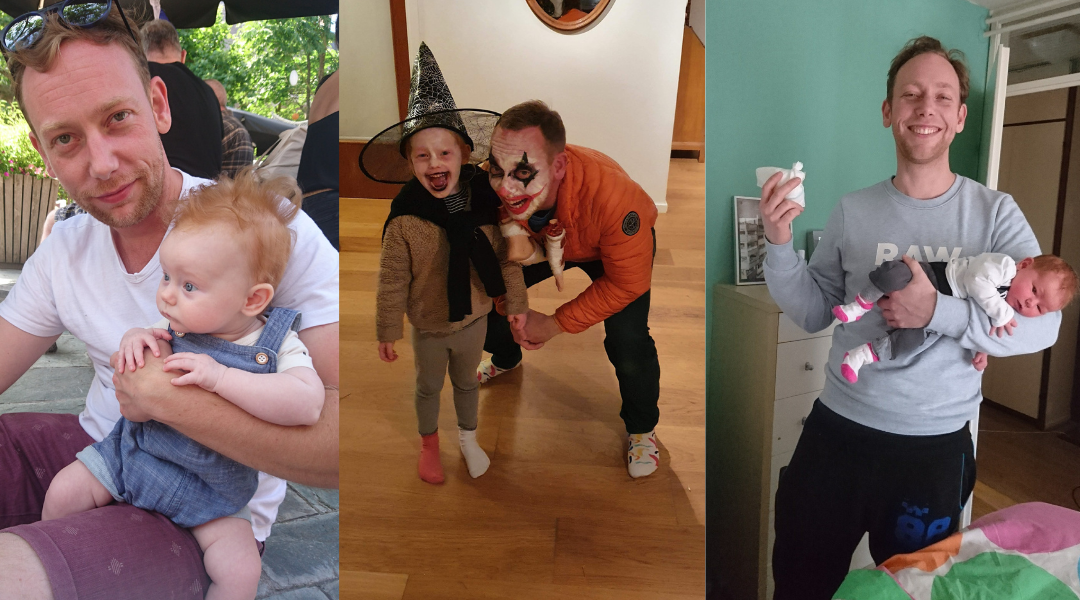 My Background and Expertise
You might find it surprising, but I hold a master's degree in Real Estate. There was a time when I thought I liked it, but that phase was short-lived. Like many kids in Holland, if you excel academically, you go to university, not to a workshop. However, I wouldn't trade my educational journey for anything. It equipped me with valuable knowledge that I still use today.
Proudest Achievements: From Raw Wood to Elegance
One of my most significant achievements was completing my first Magnus game table. Back in 2016, we didn't have all the fancy woodworking equipment, but we made it work. Crafted from massive oak logs with joinery you wouldn't see, it was a labor of love. The hours spent sanding and applying layers of lacquer until it gleamed at 1000 grit were truly rewarding. I still hold a special place in my heart for this table with its big legs and massive panels.
What Sets Me Apart: A Perfectionist's Touch
My unique selling point? I'm a perfectionist who obsesses over details. I choose wood meticulously, taking into account its figure and texture to weave them seamlessly into my designs. The effort I invest in finishing touches, like that extra layer of lacquer or oil, might not fill my wallet, but it guarantees a perfect end result.
My Philosophy: Quality Materials and Perseverance
I have a simple philosophy: quality materials and determination. I'd rather invest double the time and the money in top-notch materials than compromise on the chance for perfection. Sometimes, it's better to think, but most of the time, it's better to start. Mistakes and do-overs pave the path to perfection.
Who I Craft For: True Board Game Enthusiasts (and people that needs to get stuff done)
My custom board game tables are for those who are ready to invest in their board gaming passion. If you're a true board game enthusiast, someone who craves that perfect blend of functionality and aesthetics, you're in the right place.
The Road Ahead: Dreams and Aspirations
I dream of having my own workshop, a space where creativity knows no bounds. But here's the catch: I don't intend to scale up with a big workforce. I do this because I love it, and that's the soul of Genius Board Game Tables.
A Personal Touch: Life's Influences
Throughout my journey, there have been numerous personal anecdotes and experiences that have stoked my passion for woodworking, but those stories are best shared over that cup of coffee I mentioned earlier. I'd love to hear your tales as well!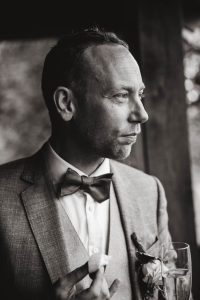 So there you have it – the story of Genius Board Game Tables, where passion and precision meet wood to create the extraordinary. Join me on this exciting journey of crafting custom adventures, one table at a time.
Stay tuned for more woodworking wisdom, tips, and a generous sprinkle of humor. The board is set, and the dice are rolling – let's craft greatness together!